Beehive Strategic Communication
How Lake One Digital helped Beehive Strategic Communication Transform their Sales and Marketing Strategy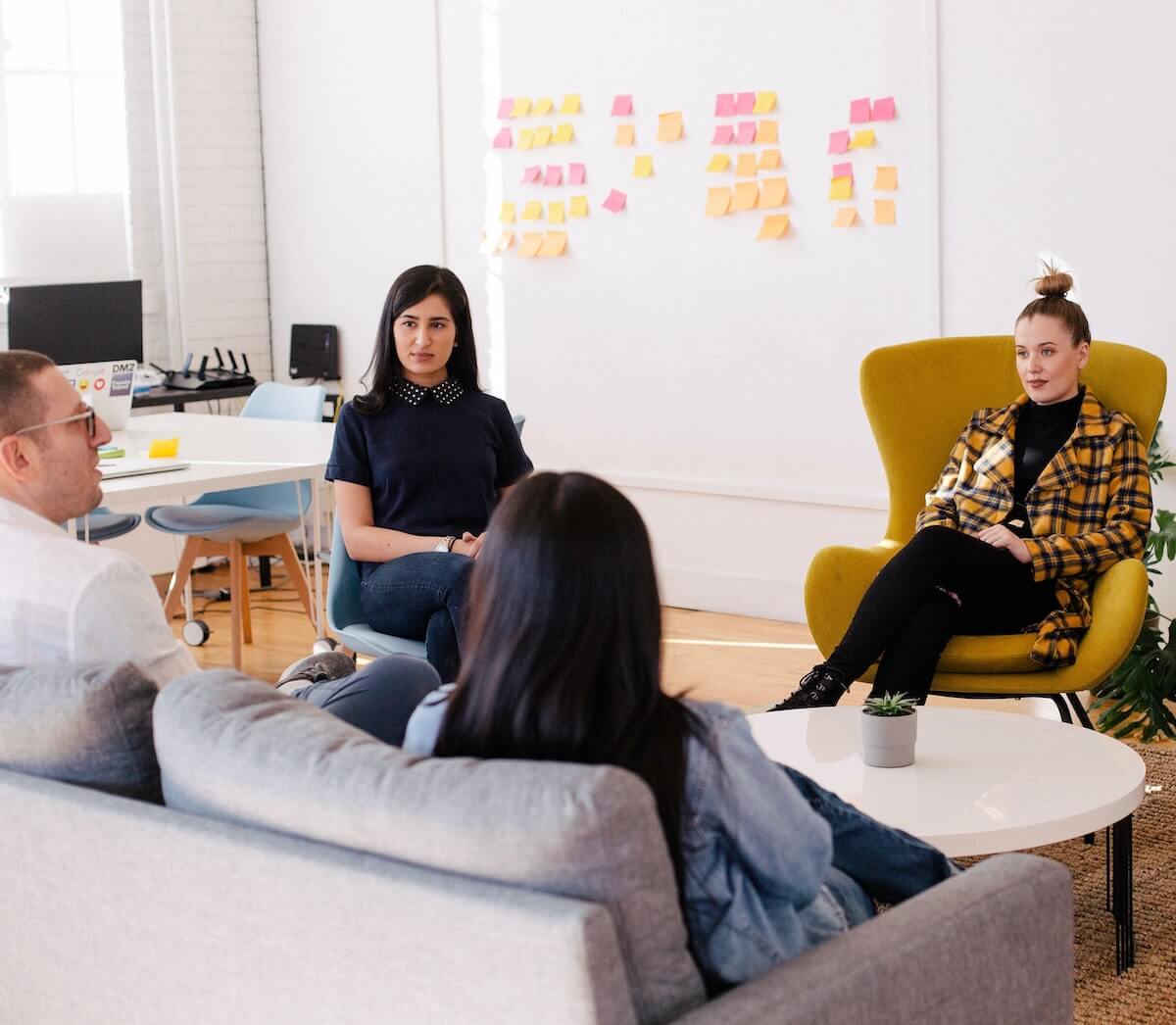 +
212
%
YOY Increase in Organic Traffic
+
40
%
YOY Increase in Net New Leads
+
55
Terms Ranked on Page 1 of Google
---
Overview
Lake One partnered with Beehive Strategic Communication to transform Beehive's sales and marketing with a technology-fueled and content-rich approach.
Background
Beehive Strategic Communication is a strategic communication firm based in St. Paul, Minnesota. The firm's services support C-suite executives who face complex business challenges, including change management, workplace culture, crisis management and more.
Fueling Growth Beyond Referrals

HubSpot Chat Deployed During Covid-19
Beehive, like many professional services organizations, historically relied on word-of-mouth referrals for business growth. The firm's strong reputation sustained its growth for years. However, as the marketplace shifted, new buying expectations emerged. Many C-suite executives now expect to search for, find and vet all of their options online before setting up meetings with their shortlisted contenders.
This digital vetting meant Beehive needed to improve its digital presence to provide a better vetting experience. The strategic communication firm needed to show up online at the right moment, with the right content tailored to the right decision-maker. Without the trust from word-of-mouth referrals, Beehive needed to showcase the firm's credibility to executives without meeting them.

Beehive knew strategic thought leadership content was critical to establish trust, but content alone wouldn't be enough to drive growth. The firm needed to leverage content across the entire buyer's journey through a coordinated marketing and sales program. Beehive turned to Lake One to help transform its sales and marketing from traditional to digitally driven.
"It was critical for Beehive to improve its digital footprint, so we could make it really easy for executives to get answers to their questions. Prospects would know before connecting with us that we might have the solution they're looking for."

Lisa Hannum CEO, Beehive Strategic Communication
---
Modern marketing built for digital decision-making
Lake One's solution included developing a robust inbound marketing strategy, implementing technology and managing program activation, analysis and sales enablement with HubSpot.
1. Implemented HubSpot customer relationship management (CRM) to manage data, leads and prospecting.
Beehive's existing CRM wasn't meeting the business's needs. We migrated Beehive's CRM to HubSpot, creating a centralized place to manage and segment all contacts. Implementing HubSpot allowed us to consolidate Beehive's marketing tools, which reduced its technology spend and alleviated tool overload. Lake One also set up integrations between other technology Beehive used, including Asana and Slack, to support better workflow management.
2. Developed and activated a persona-driven inbound marketing strategy.
Lake One created a tightly integrated content strategy to drive interest and attract the right decision-makers. The full-funnel strategy targeted Beehive's key personas through sophisticated keyword research, content development, a digital PR strategy, and paid search and social. We drove lead conversion through premium content offers using HubSpot CTAs and landing pages and nurtured leads through email workflows and targeted sales outreach with sales templates and sequences. Lead segmentation allowed Beehive to deliver the right content at the right time to the right person.
3. Provided advanced analytics to report on business-critical metrics.
Beehive uses the Entrepreneurial Operating SystemⓇ (EOS) to run its business. Lake One tailored Beehive's HubSpot CRM using custom properties, including call and meeting types and pipeline and deal properties, so the firm could report on its unique EOS scorecard metrics. These advanced reports helped close the reporting loop and evaluate the impact on the win rate.
4.Educated the sales team on how best to leverage marketing assets for sales prospecting.
Aligning marketing and sales was critical to growing Beehive's business in a meaningful way. Lake One aligned the team's efforts by educating and enabling the Beehive sales team to:
Create a sales template to prospect and nudge opportunities along any time marketing developed a new asset.
Use lead qualification, scoring and workflows to route leads to the right Beehive contact for timely follow-up and prospecting.
Incorporate meeting links and calendars into emails to reduce friction in securing meetings.
5.Enabled rapid response to COVID-19 challenges.
Like so many businesses, COVID-19 changed the game for Beehive. We helped Beehive leverage its digital tools to respond in real-time to companies seeking strategic communication help. We mapped and deployed HubSpot chatflows to specifically support prospects seeking assistance with Beehive's Crisis Communication and Business Continuity services.
---

Organic Keyword Growth
Improved search visibility drove the C-suite pipeline
Lake One changed the way Beehive approached marketing and business development — which helped drive powerful results. From early 2019 through 2020:
Beehive saw win rate improve 28%
Beehive's annual net new leads increased by 40%
Beehive experienced a YOY increase in organic traffic of 212%
Over a year and a half of managing keyword-informed content production, Lake One helped Beehive rank for 2,000 new keywords. Fifty-five of these keywords showed up on page one of Google.
Now that Beehive has the strategy and technology it needs to drive its marketing program forward, the next step is to dig deeper into account-based marketing and sales training and enablement. The firm is eager to continue building on its success so it can bring the power of communication to even more businesses.
"Selling into the C-suite needs to be precise. It requires specific content, delivered in specific ways, at specific times — on demand, at the time of the decision-makers choosing. Lake One brought knowledge and clarity to help us put strategies in place to successfully engage the C-suite."