I set out to build Lake One to be, in a lot of ways, the anti-agency. I thought about all the bad experiences I had as an in-house marketer working with consultants, freelancers, and agency partners and wanted to make sure to instill in the values of our team – the opposite of those bad feelings. A lot of the reasons people choose to work with us, are because of that choice. But one I get asked about is the flexibility of our team. Our team is virtual. Not in the sense of AI & robots (although we use a lot of cool tools that are built with that power enabled), but virtual in the sense that our team works from all over the place. Sometimes, we lose business because of this and that's okay. But I think the benefits of working with a virtual marketing department outweigh any of the perceived concerns. Here are a few benefits to consider when working with a virtual marketing agency.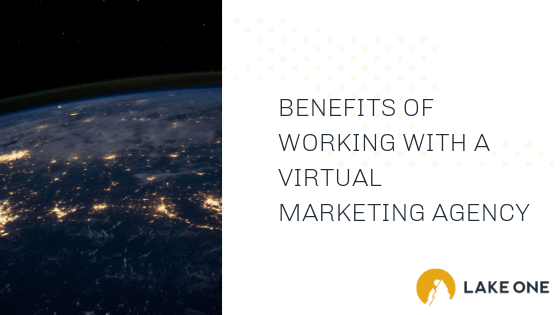 Highly Productive
Let's face it. The office environment is distracting. Random meetings coming up for absolutely no reason, that person who loves to stop by and talk your ear off. Sometimes it's hard to get work done at work. Remote work arrangements increase productivity by removing distractions. Of course, at home, a coffee shop or coworking spaces can provide their own kind of distractions, but being in control of the space our team works in lets us be flexible to adapt to the tasks we need to accomplish.
Better Team Morale & Health
Because our team works remote and has more control over their days, we can fit things in that help reduce stress. Research has shown remote teams have a 44% higher positive attitude and 53% lower stress level. All of this leads to a happier, healthier life which bleeds into the work we do.
Reduced Costs
Because our infrastructure costs are lower, overhead is low. It's amazing how much companies spend on overhead and those costs get passed through, especially in the services business. Because our costs don't include fancy offices, we're able to provide services at a more approachable price.
Okay, I get the benefits – but how do y'all dig in?
So maybe I have you sold on the benefits. But you're wondering about our ability to strategize. After all, the work we do is highly important to your business. Do we even talk to each other about the accounts we're working on? Let's address some of the ways our team works together.
Program Management
First and foremost, program management is the hub by which internally we see where all projects are. Externally, clients can see how things are progressing. We're constantly fine-tuning our processes around program management to be as transparent about what's getting done, what's getting stuck, and what's coming up.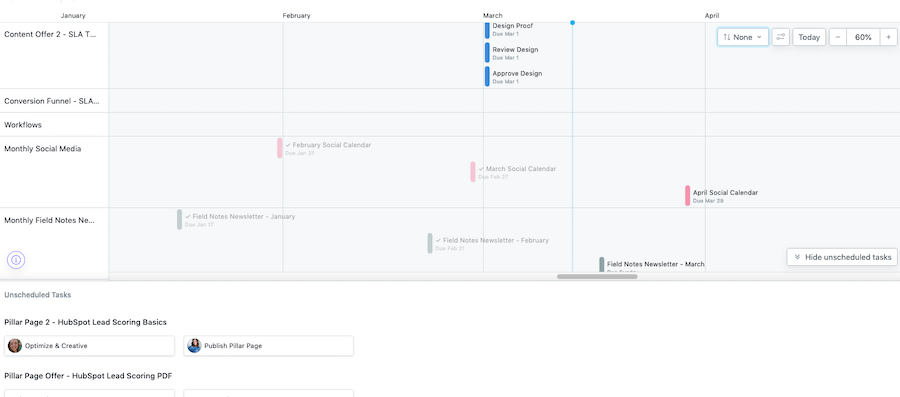 Daily Communication
We adopt an agile marketing approach and run daily standups with our team so we all know what we've worked on, what we're our priorities are for the day, and what we need from others on the team. That's a starting point. We also have daily sidebar conversation virtually and a series of carefully planned meetings internally to tackle things like business operations, ongoing innovation, and ad hoc client troubleshooting.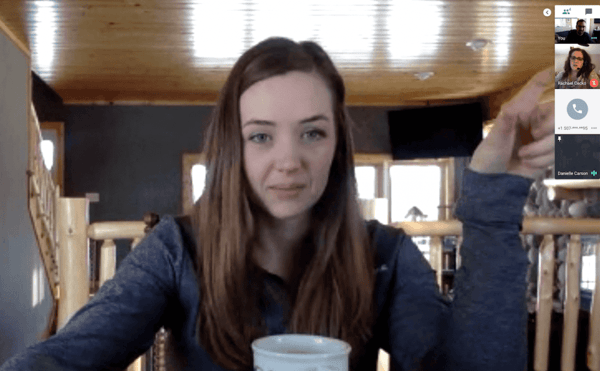 Client Communication
Aside from transparent communication via our program management, we regularly communicate with clients. Often daily. We have a structured meeting cadence and frequently meet face to face to tackle the big hairy strategic discussion.
Reporting
Internally, we have dashboards monitoring all accounts and reporting on progress on goals. At a glance, we know daily how our clients are progressing which allows us the insight to isolate problems or opportunities.
Put a Virtual Marketing Department to Work for You
At the end of the day, we're not that much different than an agency with an office. We have some flexibility that gets our creative juices flowing – but we're always driven by one thing. Success for our clients.