Podcasting in B2B marketing has exploded in recent years, prompted by runaway hits, breakout stars, and ambitious premises. For the B2B market, the resulting successes have been undeniable. Around 44% of C-suite executives listen to podcasts, and those that are branded received nearly 90% higher awareness and 14% higher purchase intent. We'll look at the benefits of podcasting, how to create your own, and which podcasts have managed to stand out in a competitive landscape.
What Do I Stand to Earn from a B2B Podcast?
A thoughtful, well-researched podcast is undoubtedly more work than many marketing alternatives, but there are reasons why companies are putting in the effort:
Brand credibility: No matter how well-established a brand is, there's still a lot to be said for boosting its profile in an ever-changing modern world. The core value of a brand, whether it's quality products or social responsibility, can be showcased to listeners in new ways. This is not so much a repackaging of the same message but a fresh take on how a brand is adapting to consumer expectations without losing its integrity.
Audience engagement: It's not always easy to keep an audience interested if you're not taking advantage of multiple touchpoints. If you find that your email open rates are on the decline or your social media no longer feels spunky, a podcast can help you break out of a rut. Podcasts are the perfect way to give your audience new content that both promotes your B2B company and provides them with helpful information. Plus, if you pick the right topics, you'll end up with exactly the kinds of listeners you're hoping to work with.
Expand reach: Podcasts can help you branch out and discover new audiences that you may not have even realized were interested. A podcast puts the company on a platform. It gives the company a means to comment on more than a worn-out spiel. Podcasts are also more accessible than many other types of content. Plus, B2B pros, especially if they have a long commute or take plenty of walks with their pups, are often on the hunt for something new.
Low-cost marketing: While the time commitment is fairly intense for anyone looking to create a B2B podcast, the upfront costs to create it are relatively low. Unless you're paying the host millions per episode, all you really need is a recorder and audio editing equipment, both of which are relatively low-cost investments. For anyone looking to create more impact with their marketing without having to increase their budget, it's certainly worth crunching the numbers.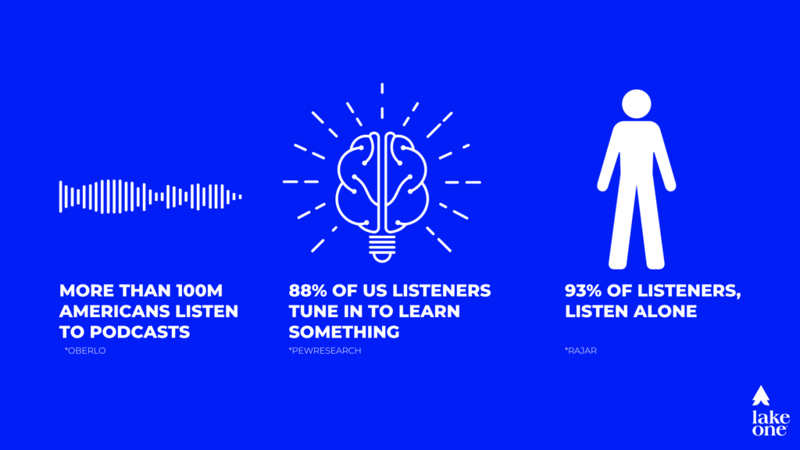 Tips for Creating and Promoting B2B Podcasts
To get your podcast off the ground, you need to consider what angle you want the show to take. Here are some tried-and-true tips during the planning stage:
Topic selection: There's nothing wrong with covering topics that other podcasts have covered before, but you will need to define how you want to approach each key point. For instance, if you're tackling the news in your industry, you should consider how your take differs from direct competitors in your space. If you're struggling in this regard, consider what it would mean to take on niche topics and whether this would be of service to your listeners.
Industry experts: Inviting industry experts onto your podcast can create two-way partnerships that ultimately benefit both parties. Many industry experts are happy to talk about their subject expertise, particularly when it doesn't take much effort to jump on a call. The more you can engage with different kinds of experts, the more diverse and relatable the podcast is likely to be.
Podcast distribution: Distribution can start with the most well-known platforms (e.g., Apple, Spotify, etc.), but there needs to be more behind it than just posting the episode and then promoting it on the business's social media page. Cross-promotion is a natural tool for B2B players, particularly when the listener is hooked on a particular topic. If you're augmenting the material of another popular show in the industry, it's time to start reaching out to see where and how the two of you can partner.
There are numerous ways to execute the above tips, and the planning phase is the perfect time for brainstorming. Some company owners will want to grow their audience organically, hooking each listener in and holding their interest over time. Others may lean more on paid advertising as a way to generate buzz with the goal of maintaining and building those numbers with the help of fascinating content. Regardless of the route you choose, just remember that there is space for new podcasts out there, particularly those that find the gaps in the market and speak directly to the listener's needs.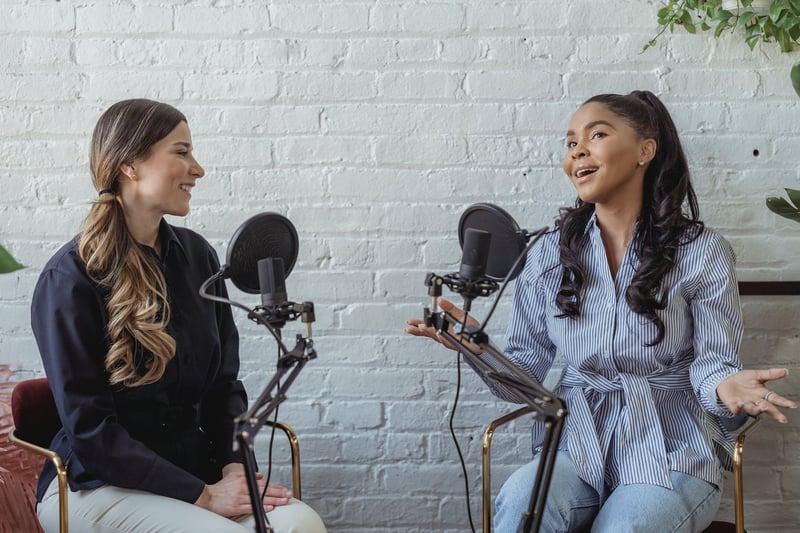 Getting Your Podcast Up and Running
Much like the rest of your business, getting a podcast together is all about striking a good balance. You want to plan ahead, but you don't want to be so rigid that you can't deviate when it's clear you need to. Here are a few tips to get a solid enough foundation under you:
Format: The format has to fit the audience, so you have to consider who your ideal listener is and, perhaps more importantly, how they're structuring their days. A busy CEO might only have a few minutes per day to throw your podcast, so you're going to have to pack in plenty during a short timeframe. This is in stark contrast to an up-and-coming salesperson, who may be happy to listen to a longer interview — especially if there's some humor involved.
Research: The competition, the guests, the topics: there's a lot to learn about the podcasting world. If you're in a niche B2B company, you may not have to do quite as much of a deep dive, but the more competitive the industry, the more prepared you'll need to be to grab a foothold.
Consistency: You'll see plenty of companies that start off strong and then taper off quickly. Whether this is due to a decrease in listeners, a decline in budget, or an increase in work, the inconsistency is often noted by more people than you realize. Not all delays or discontinuations can be helped, but it's strongly recommended that you start the podcast only if you're ready to keep it going for a while.
Brand story: While there is a chance that your brand story can get repetitive in a podcast, there are a variety of ways to work in its origin and values into every episode. The key is finding relevancy in the topics, guests, and takeaways.
Repurposing: All the content that you're producing from a podcast can be content gold if you treat it correctly. From social media posts to clips to website content, you should be finding clever and creative ways to take all these gems and repackage them across channels.
Consider Being a Podcast Guest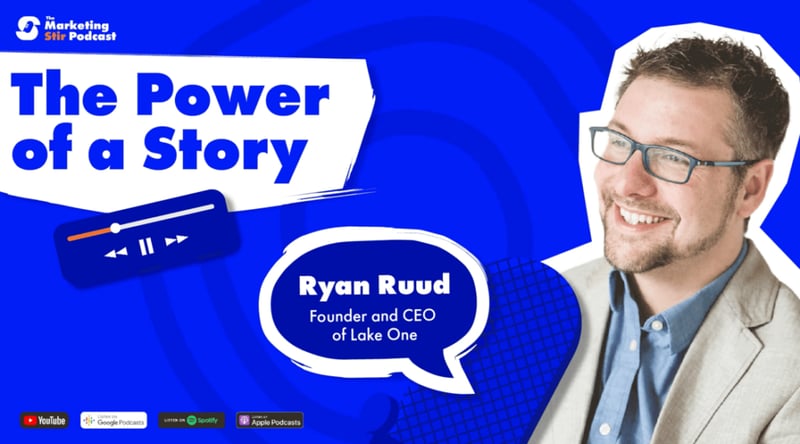 Starting and maintaining a podcast is a project, one that's going to take up a lot of your bandwidth. If you don't have unlimited resources, consider being a guest on a B2B podcast in your industry. This will still take some work to suss out which podcasts are the most aligned with your business goals, but it will take far less time to reach out to people in an effort to cross-promote your company. Not only do you never know who you're going to meet in your industry, but you'll have the chance to share some of the hard-fought wins and lessons you've had over the course of your career.
Add Podcasting to Your B2B Marketing Strategy
The power of podcasting in B2B marketing has been well documented since the first few companies cut their teeth on the new platform. The good news is that a B2B podcast doesn't need a gimmick in order to thrive. It may be as simple as listening to a few of the top podcasts in your industry before figuring out where the gaps are. Once you have the idea, the process of fleshing it out can give you a solid enough base to start production.
If you're ready to get started, or are looking for more information, contact Lake One.