It's nearly impossible to talk about marketing strategy today without discussing the benefits of marketing automation and the important role it can play in your startup organization. HubSpot said it best and said it simply: Marketing automation is all about using software to automate marketing activities.
So, why does that matter? Well, I don't know about you, but I don't have unlimited time or resources to spend on repetitive tasks. Enter, marketing automation. A tool that can automate social media posting, ad campaigns, email marketing, and more, all while providing a personalized experience for customers. But that's just the start. In this post, we'll cover 6 benefits of marketing automation that will help fuel your startup success:
Time Savings
Lead Nurturing
Scalability
Aligned Sales and Marketing Teams
Higher Conversion and Close Rates
Reporting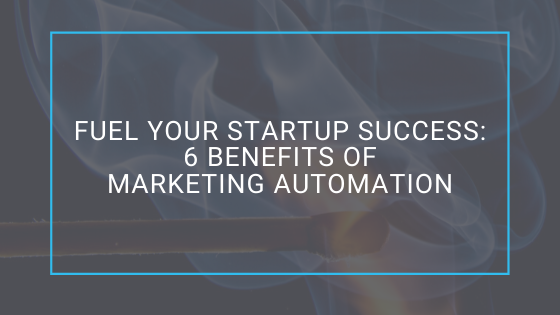 Time Savings
Workflow Automation
As a startup, you could likely benefit from a tool that allows you and your team to save time, be more effective and efficient. Marketing automation can be incredibly helpful in that department. It can allow for task creation, real-time routing, and follow-up across channels.
The creation of workflows allows startup companies to have marketing automation systems work both smarter and harder for them. For example, startups can:
Route internal requests
Create custom tasks by sales rep
Set subscription types automatically
Send custom 'Thank You' emails
Set service or product interest categories
Thinking about starting to use marketing automation? Take the assessment to see if it's right for you. Start here.
List Segmentation/Pulling
Another benefit of marketing automation and a real timesaver is the ability to both segment and pull lists automatically. It pulls contacts that meet a certain set of criteria based on the information you have set up in your database. Whether your contact database is massive or in the building phase, automated list pulling is a must to save both time and ensure you're tailoring your messaging to your personas.
In the Lyris Annual Email Optimizer Report, when asked to indicate their top three results, 39% of marketers who segmented their email lists experienced higher open rates, 28% experienced lower unsubscribe rates, and 24% experienced better deliverability and greater revenue.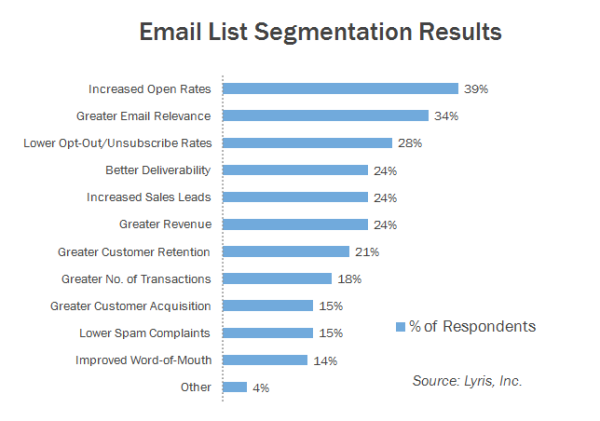 Lead Nurturing
Lead nurturing is the building of relationships with potential buyers who are not currently ready to buy but could be an ideal customer in the future. The goal of lead nurturing is to educate the prospect, build their awareness of your organization and its products or services, and build trust.
How does marketing automation play a role here? It allows you to create lead nurturing campaigns, otherwise known as email drip campaigns. These are a series of emails spaced out over time that help buyers move from the awareness to the consideration to the decision stage of the buyer's journey. Depending on your persona's needs and your buying cycle, what to include in your emails, how many to send, and how often, will vary.
Related Reading: 5 Ways Marketing Automation Can Help Boost Lead Volume

A few examples of actions that can initiate a lead nurturing campaign for startups are if a lead:
Attends a webinar you're hosting
Downloads one of your case studies
Requests more information on a specific service or product
Downloads a piece of premium content like an infographic or ebook
But remember, while 'automation' is a large part of this, nurturing campaigns should not be something you set up and let run its course. It's important to consistently monitor things like email open rates, marketing attribution reports, and engagement. This will allow you insight into what's working in your workflow and what's not and then optimize accordingly.
Scalability
Email Marketing
Sending one email manually is easy. Sending a couple hundred or even thousands of emails that way, a little less so. That's where marketing automation comes in. But how do you automatically send emails at scale without losing the personalization your buyers have come to expect? That's one of the beauties of marketing technology. It allows for that personalization without all the manual labor. A few personalized "tokens" that you could include in your emails include:
Recipient name
Company name
Role or job title
The last piece of content they downloaded
Recommending content related to other pieces they've viewed or downloaded
And more!
Pro Tip: Get creative with your personalization, because we know personalization drives more replies, but don't overdo it. Studies have shown that once you alter 50% or more of your email marketing template, the impact on the reply rate was negligible. Don't waste precious time and resources on over personalizing. Learn more about more B2B email best practices here.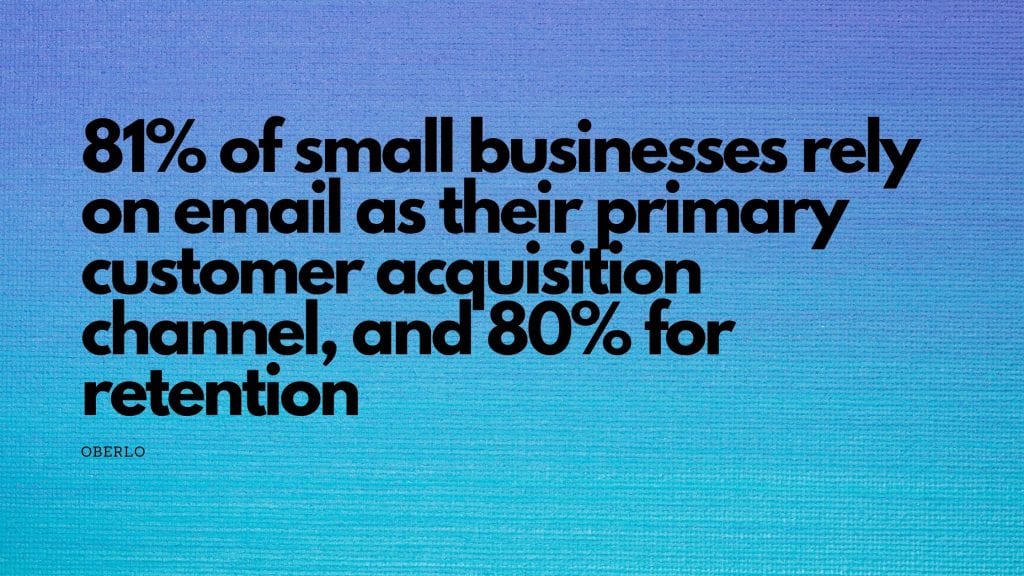 The use of email goes beyond just personalization though. Although an important piece, it's just one of the ways you can use it. So, what other benefits of marketing automation are there when it comes to email marketing?
Create and save email templates
A/B test your campaigns easily
Automatically segment and pull lists
Schedule emails and campaigns in advance
Better reporting on what's working and what's not
Automatically follow up with your leads
Related Reading: Email Marketing for Startups: 5 Things to Consider Before You Hit Send

Aligned Sales & Marketing Teams

Maybe a surprising benefit of marketing automation is the ability to facilitate collaboration between sales and marketing teams. Marketing and sales teams are able to use marketing automation to move leads through their buying funnel seamlessly. By creating automatic processes, this allows marketers to bring in leads, assess their readiness to buy, and send them to a sales rep without needing to manually intervene. Here are just a few ideas of sales collaboration oriented workflows:
Assigning lifecycle stages and lead statuses
Transitioning Marketing Qualified Leads (MQLs) to sales
Closing the lead quality feedback loop
Assessing a lead's readiness to speak with sales or lead scoring
Higher Conversion Rates
Ultimately, the goal of all of this is to convert the aforementioned leads into customers. By using marketing automation, you can increase your conversion and growth rates, as it allows you to provide your subscribers with content that's relevant to their buyer's journey and as we know, personalizing communication and tailoring your messaging and content to your personas is key for engagement and effectiveness.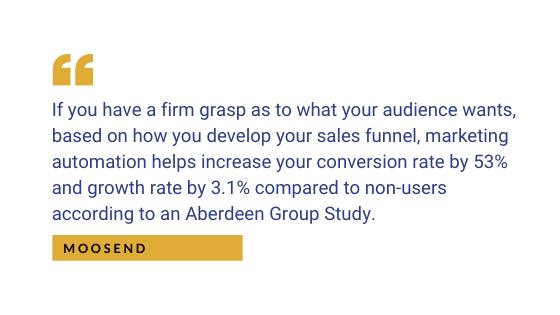 But don't just take our word for it. We'll let the numbers do the talking. According to recent studies, 80% of marketing automation users saw an increase in their number of leads using marketing automation software, and 77% had an increase in conversions.
Reporting
Predictions and Decisions for the Future
How does the saying go, "You can't know where you're going if you don't know where you've been." Or something along those lines. Well, the same is true for making predictions and decisions for the future when it comes to your business. You have to know how things are currently performing before you can make informed decisions on what to do next.
At Lake One, we're about data first. Show us the numbers. But what does that have to do with marketing automation you ask? Well, a lot, actually. One of the benefits of marketing automation is the platform itself and the ability to create different dashboards to view the numbers and reports that matter most.

A few examples of reports you could create for your startup include:
Email campaign performance
Traffic sessions
Lead source
Landing page performance
Contact lifecycle funnel
Sales pipeline
Marketing for startups can be challenging enough without adding unnecessary tasks and time to your already full plate. So whether your startup needs to save time, nurture leads, scale email marketing efforts, align sales and marketing, increase conversion rates, create reports, or all of the above, marketing automation has you covered.