The most seasoned B2B salespeople have spent years working out the kinks in their processes, finding ways to procure data when most needed, and halting delays before they start. However, even the best of the best still run up against multiple walls if they don't have the right support. AI in B2B sales and marketing has made significant strides recently, helping marketers and sales teams narrow down leads, segment customer lists into finer detail, and plan campaigns that speak directly to prospects. While this technology is currently being adopted at different rates worldwide, most salespeople believe AI will be integrated into nearly every aspect of the process.
Sales and marketing professionals also think the day is coming—in the not-too-distant future—when AI implementations will be able to reach out to people on their own, starting conversations that qualified salespeople will be able to finish with signed contracts. Today, we'll look at the roles of AI and some real-world examples illustrating how the technology is leveraged from day to day.
The Role of AI in B2B Growth Strategies
AI fills the role of an over-eager, data-driven assistant. Sales forecasting, pipeline analysis, and lead scoring can help sales and marketing teams spend their time more effectively. They won't waste their efforts trying to convince a lukewarm prospect to jump into a top-tier package.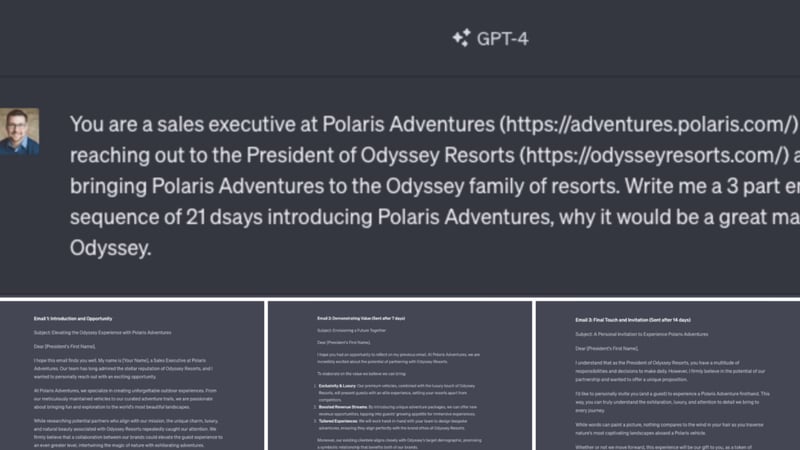 Generative AI tools can repurpose your message, automatically adapting it to a different audience. This way, marketers can scale the benefits of products and services to speak to the pain points of a conglomerate, small business owner, cash-strapped startup, etc. It can also be used to perfect an omnichannel strategy, tailoring the same content to a LinkedIn post or an email. AI still needs to be checked over by human eyes, but the reality is that it can save hours of fine-tuning. It can also reduce style errors in your content without sacrificing the brand's tone and values.
BONUS: Wondering where to start with Generative AI? We highly recommend the Write with AI substack for actionable, detailed prompts and ideas weekly.
AI is also known to automate manual tasks like data entry and scheduling. Salespeople have always found the more information they have, the easier the sale is. Recently, they've been coming to terms with how customers' expectations have changed in scope. With the ability to take notes and merge customer profiles, salespeople find they have hours left over to focus more on selling products and helping their companies meet even the most ambitious sales goals. Achieving success in a B2B growth strategy hinges on empowering the team with data—information and insights that allow a deeper dive into which campaigns work and why. An AI program or data scientist may be able to assist, but they're ideally not the ones to make the final decisions.
AI Applications in Lead Generation and Customer Segmentation
Lead generation is more than just combing through records for accuracy. AI can track and analyze large datasets to better understand patterns that dictate future behavior. You can use this to understand how prospects feel about the brand. Chatbots can engage with website visitors, answering questions and directing them to the right representative for future follow-up. These programs can be built to ask questions that get to the heart of the prospect's intentions. Whether they're just poking around or have hard deadlines, AI makes it possible for sales teams to focus on the most promising candidates.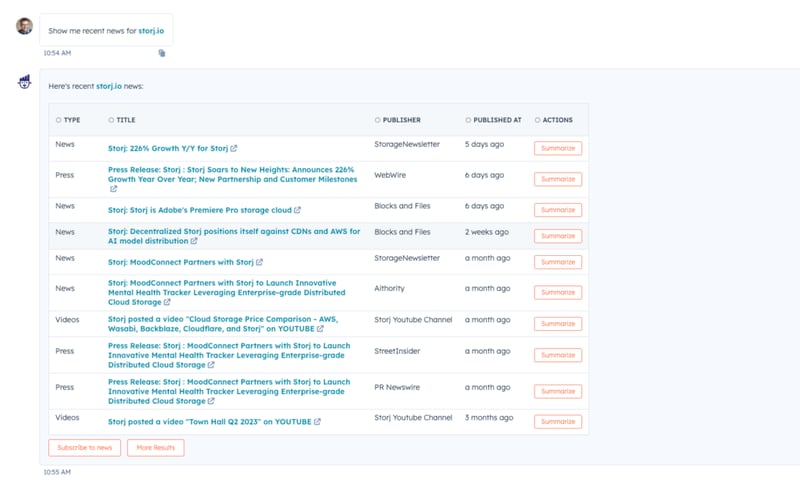 Thanks to real-life conversations and AI-generated data, information compiled from better lead generation can help sales and marketing teams drill down into customer segmentation in ways they never could. AI uses data-driven algorithms to identify clusters based on revenue, sector, and previous interactions with your brand. Sales and marketing can suggest products or services based on the segment's goals. Whether in social media, email, or straight ads, the language you use for each customer will be tailored to them, as is the information they're getting and the deals they're offered.
As with all AI programs, the idea is that you'll get more valuable information as time goes by. Continuous learning will lead to better lead-scoring methodologies, allowing sales and marketing to become more confident whenever they reach out. You can leverage AI in sales and marketing to uncover what's happening in the real world; there might be a trending topic or emerging influencer in your industry that could help you capitalize on better leads.
Real-World Examples: AI Success Stories
These real-world success stories illustrate how AI is being used in sales and marketing to give customers a better experience from end to end.
ServiceMax: A Study in Website Functionality
ServiceMax makes field technology for infrastructure producers. Since they work with various manufacturers, it wasn't easy to create a website that would be useful to different kinds of visitors. Instead of opting for generic language and vague promises, ServiceMax reached out to DemandBase, a company that uses AI to make better content recommendations. The machine learning it used was called Reinforcement Learning. The technology's first goal was to understand the position of the website visitor so it could predict what that visitor was attempting to do. As the site could recommend content based on its educated guesses, ServiceMax saw an increase in product demos and a 70% decrease in bounce rate. The time people spent on the ServiceMax pages also doubled.
Ingersoll Rand: Understanding Marketing Automation Software
Much like ServiceMax, Ingersoll Rand had to contend with a diverse clientele. As a provider of HVAC equipment, marketers had to appeal to technicians and owners alike—many of them had conflicting interests. Customer segmentation had to be very specific to get results, leading the company to use marketing automation software to automate segmentation. Ingersoll Rand learned how their team could create campaigns speaking directly to people's objectives. The template might look the same, but information and images vary based on the job title. The team found they were getting more robust performance metrics, including conversions, which has led to better long-term relationships with clients.
FullCircl: The Power of Conversational AI
Conversational AI platforms (CAPs) are often called chatbots, but they can do more than just produce an organization's phone number or email address. In the UK, FullCircl (previously Artesian Solutions) had already built an analytical program using AI, and they wanted to highlight this when they reached out to prospects. Whether it was a COO or head of sales, their goal was for each message to speak to the recipient's problems. They chose to work with a specialist tech agency called Volume to build a CAP that could be trained to learn quickly and answer questions in more detail. User data is collated from all interactions, making their reports more detailed and improving information for the sales and marketing teams.
Speaking of CAPs and chatbots, have you tested out LakeBot?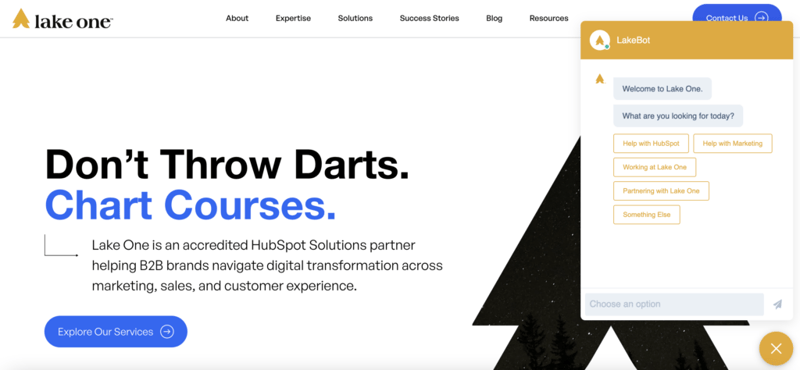 Implementing AI in Your Sales and Marketing Strategy
AI implementations can be intimidating, especially if you're used to the disruption of other so-called miracle platforms. The best way to determine where AI fits is by starting with your company's most significant issues in attracting new customers and working backward from there. For instance:
If your email campaigns largely fall flat, consider how better customer segmentation through AI programs would improve the specificity of your services or products.
If your sales team is overwhelmed by the sheer quantity of data, much of which is irrelevant to specific sales, it might be time to automate data collection and reporting. AI programs will learn over time what data is the most important for different sales, giving each employee insights they need to really drive home how your company can help.
If your forecasting is usually off by a significant margin, it might be time to see if an AI program can better predict how your quarters will look. This is critical, not just for financial budgeting but for all resource allocation.
To achieve B2B growth, companies need to be proactive about selecting technology that will make everyone's job easier. Taking steps to get AI up and running in an organization may not always be easy, but the potential reward is real. If a program can streamline conversations and the general relationship between two companies, it will set sales and marketing teams climbing the ladder.
Learn more about transforming your company's digital strategy with technology – reach out to Lake One.