We believe in personalization over prescribed tactics. We do deep dives on your business and carefully mark its challenges and goals on the map before mapping a route towards a solution through our proprietary research methodology. The output is a Lake One FieldGuide™, a personalized and actionable plan to hit the ground running as we build and optimize your revenue machine.
With a strategy and plan in place, we take quick action — with Lake One Growth Sprints™. Our team embeds with yours to provide a mix of strategic sense and hands on support while executing on the pre-established FieldGuide crafted for your brand. From Inbound Marketing to Account Based Marketing, Performance Marketing to Sales Enablement, our team scales to meet the needs of your organization and provides a structure and cadence to execute and consistently optimize upon – allowing you to drive demand generation with an outboard motor.
To compete today, marketing, sales and service teams need a revenue operations machine with aligned strategy and technology to automate and support the complexities of their buyer's journey. As HubSpot certified and accredited solutions partners, we help organizations make optimizing their revenue machine less of an odyssey. From Migrations and implementations to multi-hub support retainers our team helps you realize the full value of your techstack investment.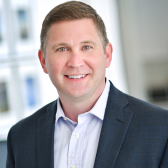 Joe McErlane
Founder & CEO, Neopath Health
Lake One is a partner, not a vendor. If you're looking to check a box just to say 'I've done SEO', Lake One isn't for you. They work hard and will help you figure out the right way to do something. If you want to do something really great with your sales and marketing, go to Lake One.