AutoFi
How Lake One helped AutoFi migrate 330 email lists and all Lead Scoring data from Pardot to HubSpot within two weeks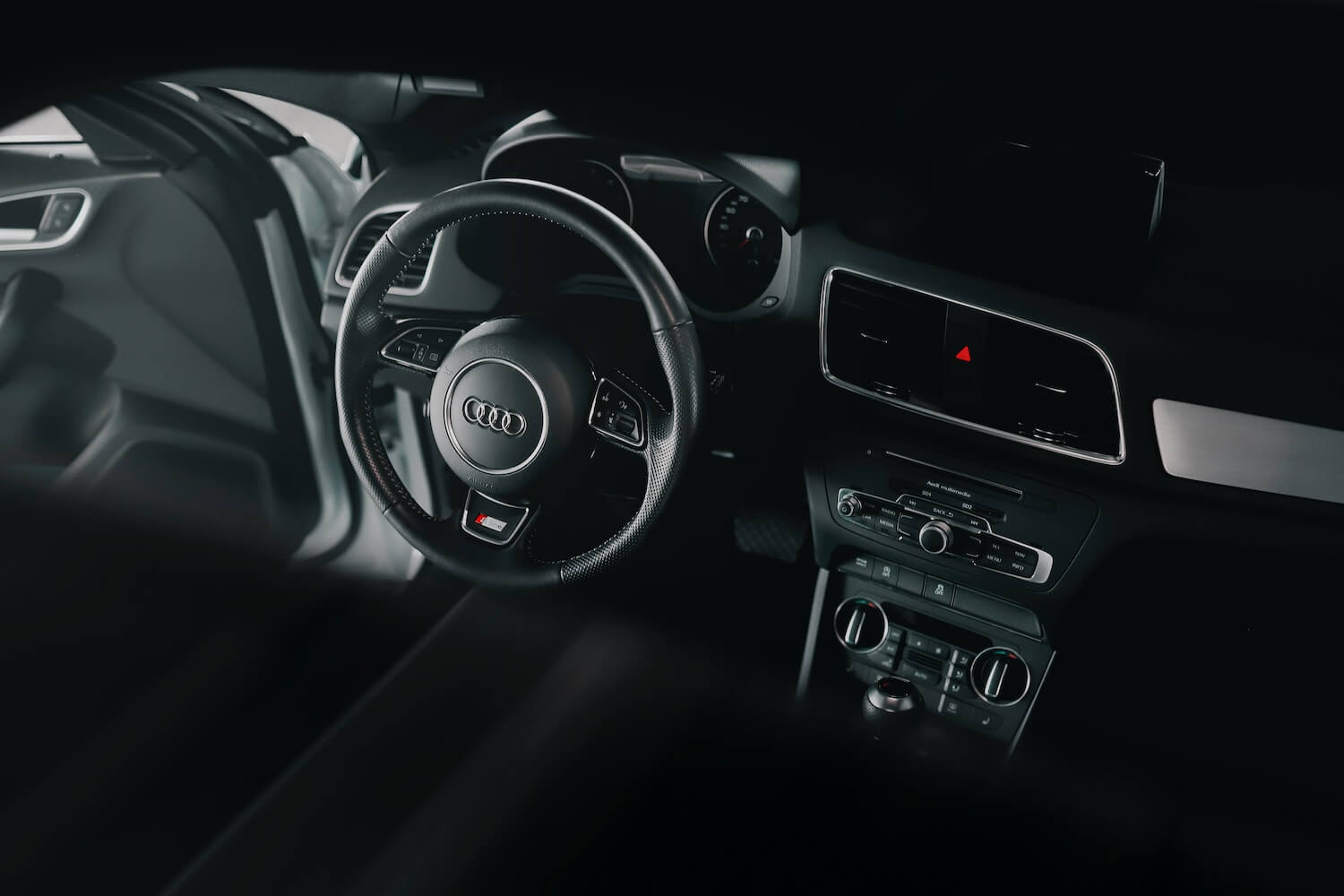 ---
AutoFi's Marketing Director Josh Anish was eager to move the company's marketing automations from Pardot (now Marketing Cloud Account Engagement) to HubSpot. But with six years worth of data in Pardot, including 330 email lists and a Lead Scoring system that sales and marketing relied on heavily, Josh was nervous to perform the migration himself. In addition, he had only 30 days to complete the migration before AutoFi's annual Pardot subscription renewed for another year.
"I knew I wanted to migrate to HubSpot, but after two years of using Pardot, I was nervous about moving 300+ email lists and all of our Lead Scoring data over to a new CRM. Hiring Lake One Digital to handle the migration was well worth it. They are HubSpot experts who made the entire process seamless and had us up and running within two weeks."

Josh Anish Marketing Director, AutoFi
---
AutoFi's Marketing Director Josh Anish was already a big fan of using HubSpot for marketing automation when he joined the AutoFi team back in 2020.
The only problem was AutoFi wasn't using it.
AutoFi — a commerce platform that provides end-to-end digital automotive sales and financing — had used Salesforce's Pardot (now called Marketing Cloud Account Engagement) as their marketing automation platform since their inception in 2017. Since they were using Salesforce as their sales CRM, it seemed like the natural choice to use Pardot for their marketing, too.
So when Josh came aboard in 2020, Pardot had already been in place for three years. Despite his knowledge and experience with HubSpot, he was open to giving Pardot a try.
"I didn't mind giving Pardot a chance and I did for my first two years," Josh said. "Over time, I found Pardot to be frustrating. What I love about HubSpot is the email segmentation and the ability to market to very specific groups of people. That's a need that comes up in my work a lot, but because we weren't able to segment effectively in Pardot, we weren't able to send the best messaging to specific groups in our audience. I also didn't like the way the emails looked from a design perspective."
Josh suggested they move their marketing operations over to HubSpot, and he was thrilled when he eventually got the green light to make the switch.
He was also really nervous.
"I had experience starting from the ground up with HubSpot but not with a migration," Josh said. "We had over 300 email lists that needed to be moved over, plus I had to make sure our Lead Scoring system was kept intact. If that got messed up, the sales team wouldn't get notified about who the hottest leads were, the leads that converted wouldn't get reported, and our sales numbers would be off. So, getting the migration right was a big deal.
"On top of that, we had roughly 30 days to do the migration before we were going to be charged our Pardot annual subscription, so that just added to the stress."
Josh's HubSpot sales rep was aware of his worries, and recommended he have Lake One Digital do the migration process for him.
As an accredited HubSpot Solutions partner, Lake One Digital has extensive HubSpot expertise that includes migrations, integrations, onboarding, managed services and training — and Josh said after speaking with Lake One's founder and CEO Ryan Ruud he knew the best move would be to have them handle their migration.
"Ryan reassured me that they do major migration projects all the time that include bringing over hundreds of emails lists and lots of Lead Scoring data within tight timelines. It was good to hear, and I knew it was worth the peace of mind to have Lake One take the lead."
Once Lake One was hired, there were 20 days remaining to move AutoFi from Pardot to HubSpot in time. Lake One jumped in to learn everything they needed to know about AutoFi's migration, including the exact data and automations that needed to come over, as well as how Josh would like to organize their marketing operations in HubSpot going forward.
"For example, with our Lead Scoring data, it was important that it all came over active so that it would keep counting, but I also wanted to optimize our Lead Scoring system in HubSpot so that we could map better.
"Lake One was very attentive and thorough in putting the right strategy in place so they knew what to bring over and how everything needed to be set up."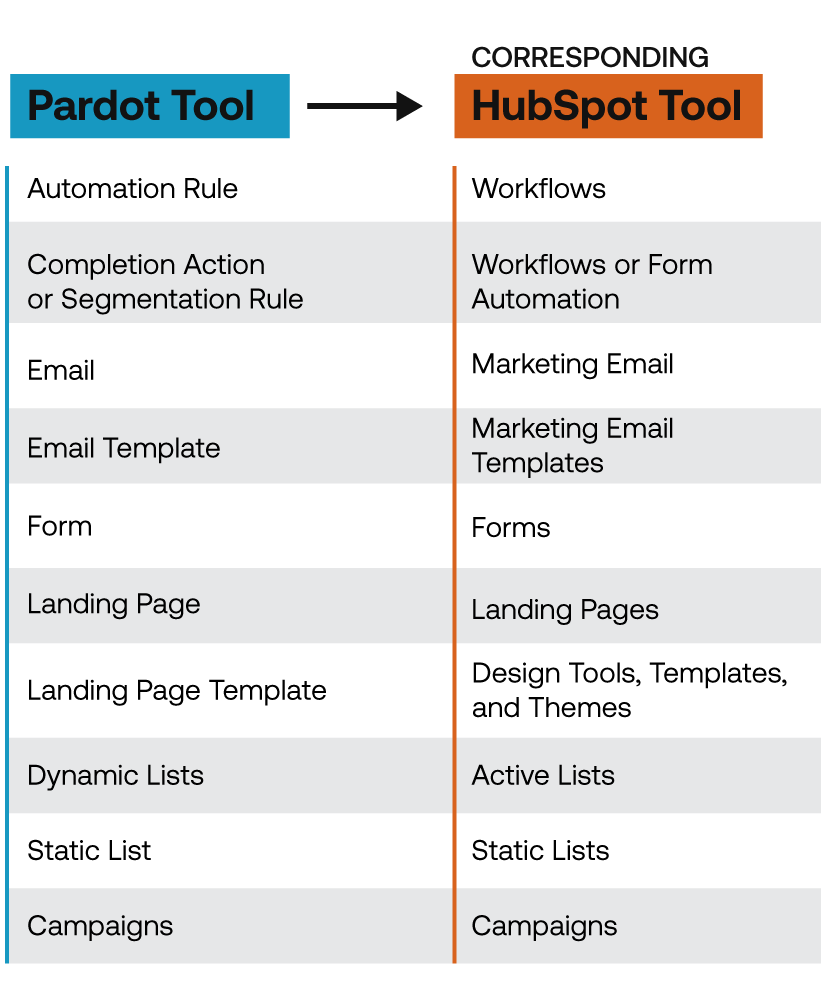 As the migration rolled out, Josh said Lake One implemented the strategy seamlessly. They handled any manual work involved with a smile, and also performed testing and reporting after the migration to confirm that all marketing automations were working the way they should, especially the Lead Scoring system.
"Lake One was great about confirming that everything had successfully come over to HubSpot and had been handled well, especially the pieces that were most important to us."
The migration was completed well within their tight timeline, and while Josh said that was a key piece, the best part of all was the improved functionality their marketing team experienced almost immediately after migrating.
"We were up and running and were a better functioning shop within two weeks of transitioning to HubSpot than we were before the migration. That was awesome."
AutoFi now has the ability to segment their lists more specifically, create more targeted messaging to each distinct group in their audience, and have a better understanding of who is in the database overall.
This increased functionality and usability has resulted in some business wins that both marketing and sales teams are excited about.
"We now have a fully functioning dashboard, and that's allowed us to build out full reporting in HubSpot and Salesforce for marketing qualified leads and sales qualified leads. That's something we didn't have before.
"Our Lead Scoring system for marketing qualified leads has also been streamlined with the Hubspot migration, and we've been passing over additional leads to the sales team.
"Since we've moved over to HubSpot, we've been able to do more and better work. That's made the sales team happy and it's also put a little shine in our entire marketing operation."
As AutoFi's marketing team continues to optimize its operations and automations in HubSpot, Josh said he knows he's got a true partner in Lake One should any additional needs arise, and that their expertise can benefit any company looking to migrate over to HubSpot.
"Even though the migration is over, I feel that I could reach out to Lake One with a question and they would respond quickly. Looking back, the experience was pretty darn seamless. It was a major project that we had to get done in 20 days and we did it.
"If you don't feel comfortable doing the migration yourself and you want the peace of mind that comes from having HubSpot experts handle it for you, working with Lake One Digital is definitely worth it."
---
The Results
Rapid time to value on HubSpot Marketing Hub
A seamless migration from Pardot to HubSpot within 20 days
A fully-functional dashboard with full reporting in HubSpot and Salesforce about qualified leads
An optimized Lead Scoring system that sends more leads to sales
Greater clarity on who's in their database and potential opportunities to market to them
Increased functionality + usability that allows marketing to target their messaging to very specific and distinct groups
Hiring Lake One Digital to handle our migration to HubSpot was well worth it. They made the entire process seamless and within two weeks after migrating we were a better functioning shop than before the migration."

Josh Anish Marketing Director, AutoFi