If a tree falls in the forest and there's no one around to hear it, did it make a sound? If a great SaaS product is created and there's no inbound marketing strategy involved, will it be as successful as it could be? Well, I don't know about that tree, but I do know if you're looking to 1) promote your SaaS product and services 2) standout in a crowded marketplace and 3) meet revenue goals, then SaaS inbound marketing should be a part of your plan to help achieve those goals. We'll tell you why in this post, where we:
Define SaaS inbound marketing and methodology
Showcase why inbound matters for SaaS buyers
Identify tactics beyond just free trials to promote your SaaS company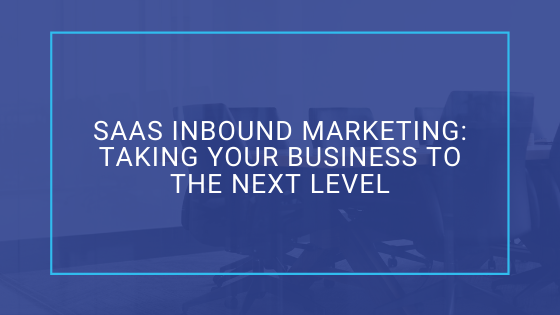 SaaS Inbound Marketing
SaaS inbound marketing is a business methodology that attracts customers by creating valuable content and experiences tailored to them.
There are three ways that the inbound methodology can be applied to your SaaS buyers:
Attract: Here is where you draw the right people (that's key) with content and resources that they will find valuable. This will help establish you as a trusted source and someone they'll want to engage with.
Engage: This is where you will present your insights and solutions to their problems and goals. If you can either solve for their pain point or help them reach their goal, they are more likely to do business with you.
Delight: Last but not least, delight. Here you provide help and support customers to find success with their purchase.
Keep in mind that there are some unique considerations when setting out to develop a winning SaaS inbound marketing strategy though. Due to the number of decision-makers and the size of the transaction – content is key.
Related Reading: How Engaging is Your Content Marketing? 5 KPIs to Measure Content Engagement

By and large, gone are the days of buyers reaching out to sales or requesting a quote first. Long before that happens buyers are consuming as much content as they can get their hands on. In fact, according to Gartner research, B2B buyers spend less than 20% of their time actually meeting with suppliers when considering a purchase. The remainder of their time is spent doing research online, offline, or with their peers. If you don't have content and resources to meet them where they are at in their research process, they will find someone else who does.
Why Inbound for B2B SaaS Buyers
SaaS inbound marketing is important because SaaS products tend to have a shorter sales cycle and are constantly evolving. Utilizing inbound allows you to address the buyer's needs at every stage of the buyer's journey. By providing credible information at each touchpoint, you're creating trust between you and your prospects, while building authority for your brand. It's a win-win.
Inbound is also more suited for SaaS models, as it requires convincing your customer to integrate your product or software into their everyday life, which is different than selling someone on a one-off purchase. A SaaS product purchase means a change in habits and lifestyle, which isn't as easy to sell.

This Might Interest You: Signs Inbound Marketing Is Right For You
Put simply, SaaS inbound marketing is ideal for SaaS buyers because ultimately the goal is to answer your buyers' questions. Inbound does that and does it well. To get buyers interested you need to start with focusing on them. By doing this, you will make their shortlist of potential solutions to their problem. Since the research tells us that B2B buyers are doing their homework long before they talk to you, by focusing on them you will have a trickle-down effect of driving downloads, leads, trials, etc. with the true measurement of success being revenue.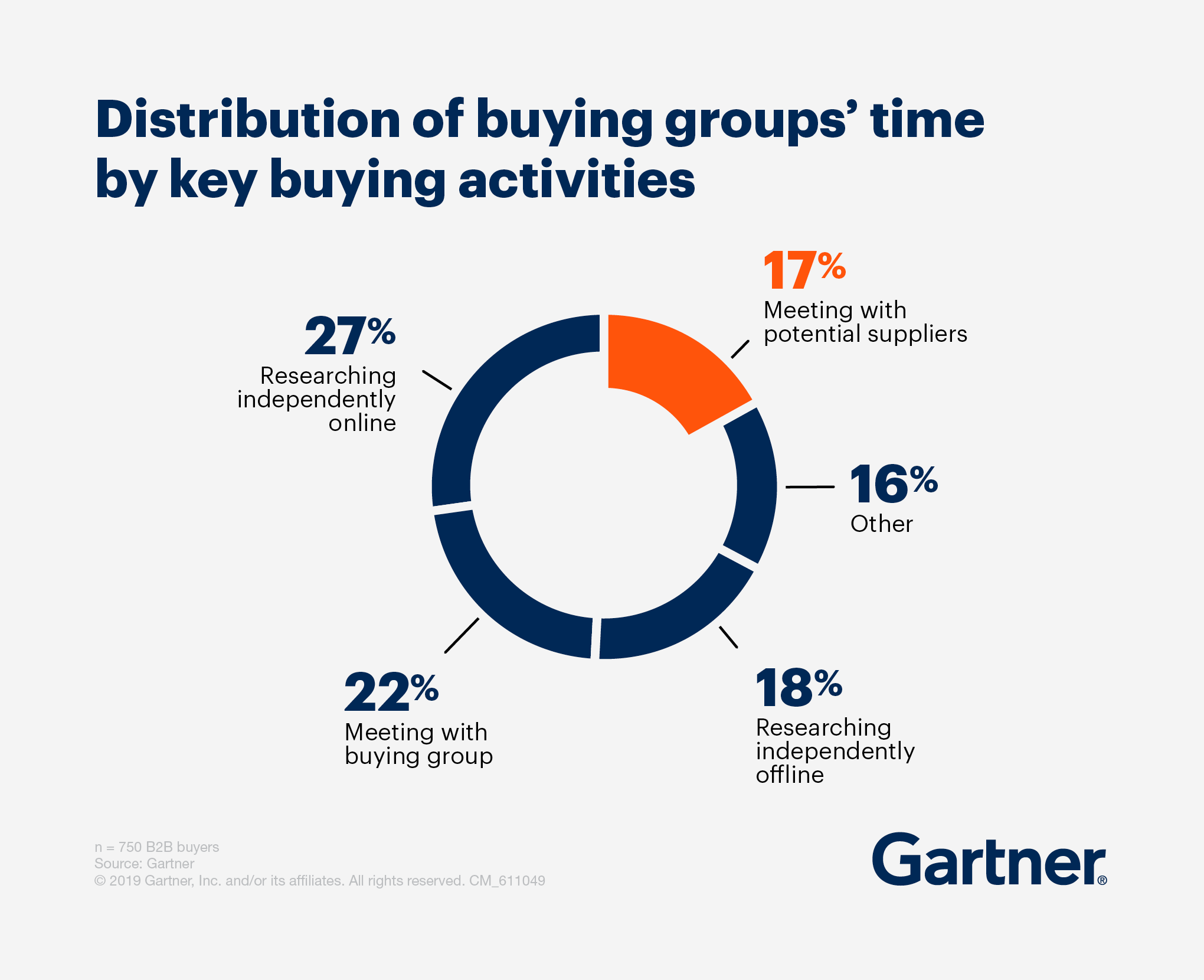 Know Your B2B SaaS Buyers
Now that you know why inbound marketing is ideal for B2B SaaS buyers, how do go about laser focusing the right efforts on the right buyers? Start with well-articulated buyer personas.
A buyer persona is a semi-fictional representation of your buyers and various stakeholders. By creating this fictional character as I'll call it, it allows marketing and sales to put themselves in the buyer's shoes and understand the journey from their perspective. It helps you know what questions they have, what motivates them, and what barriers they have to overcome.
Not sure where to get started? There are tools for that. You can use Hubspot's Make My Persona to walk you and your team through the process. At a high level, here are some of the main questions you will want to answer when defining your personas:
What does success look like for them?
How do they measure that success?
In their role, what barriers do they need to overcome?
What questions do they have throughout their buyer's journey?
What terms are they searching at each stage of the buying and research process?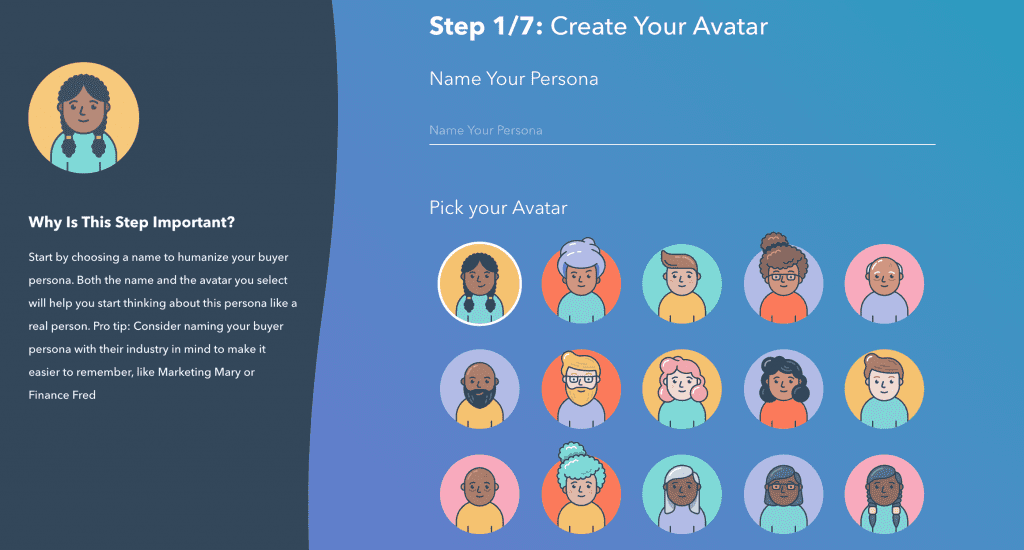 Pro Tip: Creating great content for each stage of the buyer's journey is a must, but so is having a website that makes buyers want to come back to again. Learn more about that here.
SaaS Inbound Marketing is More Than Free Trials
Once you have your buyer personas established, you can work to find the tactics that will help move them from personas to leads to customers. And while product trials are a popular route when it comes to marketing SaaS, SaaS inbound marketing is much more than just free trials. Sure, that's one tactic you can and maybe should use, but when marketing for a SaaS company, you can't be a one-trick pony. If you are, you will quickly find yourself left behind by others who are offering more. In an already crowded industry, you can't afford to give your competition any help. So what else should be up your SaaS inbound marketing sleeve?
Content Strategy: We've already discussed the importance of creating targeted, valuable content for each stage of the buyer's journey, but it's worth mentioning again. A solid content strategy can help attract visitors to your website, build your brand, and generate leads. This includes more than just blogs, emails, ebooks, and infographics. Think video content as well. According to Wordstream, using videos on landing pages will increase conversions by 86%.
SEO (Search Engine Optimization): Once you've created that really great content, be sure you're optimizing it for search so you'll actually get it in front of your personas, by doing both on-page and off-page SEO. Keep in mind, SEO is what we would call a "long game". You likely won't see results immediately, but all good things come to those who wait and when done properly, your B2B SEO efforts will be worth the wait.
Paid Search: If SEO is the long game, then PPC (pay-per-click) is the short-game. Definitely a player to be played. Inbound can help reduce the amount you need to spend on Adwords, but millions of people still click on search engine ads every day. To avoid missing out on potential leads, you may want to consider investing in PPC.
Account Based Marketing: More than just buzzwords, account based marketing is gaining even more popular because it works. It is a highly effective way to engage with potential leads. It allows sales and marketing to collaborate to create a personalized buying experience for high-value accounts.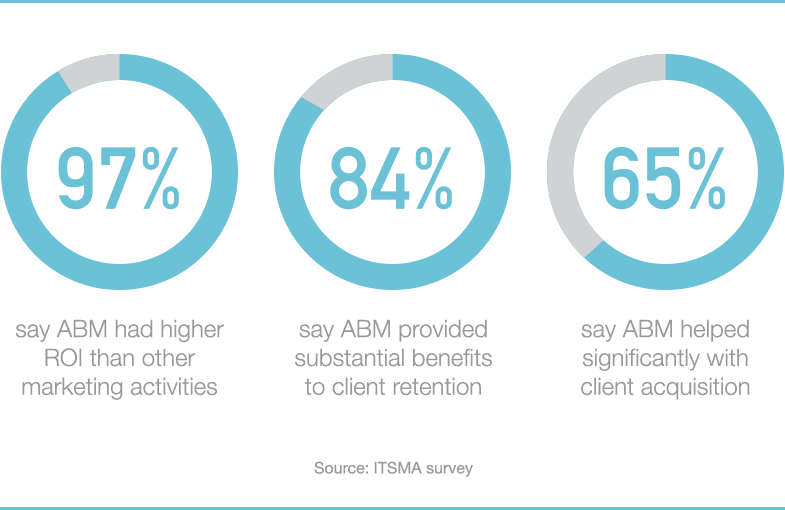 Here are just a few tactics when implementing ABM:

Host targeted events
Record and send a personalized video
Create and launch a LinkedIn In-mail campaign
Conduct account-based advertising and retargeting
Create custom landing pages for targeted accounts
Send small gifts via direct mail and follow up via email
Social Media: While traditional social media channels should be a part of your SaaS inbound marketing strategy to a certain extent, SaaS companies can also benefit from being in unconventional channels where their users might be hanging out. There are forums that you can be a part of to position yourself as experts in your industry. Sites like CNet Forums, Spiceworks Community, and the like are examples of channels to explore in addition to your regular social platforms.
We know SaaS is a complex industry, but the decision to launch an inbound marketing strategy doesn't have to be. If you're interested in learning more about SaaS marketing or want to take your efforts to the next level, let's connect.