At one point I considered teaching as a career. Naturally curious, I pursued journalism. I ended up in marketing. Life's a journey.
I bumped into HubSpot in a similar way – let life provide the path, you decide to step on it. A client, at kick off, said – oh by the way we have this technology… can you help us better use it Ryan?
Naturally, curiosity kicked in. I said sure!
In the 2 years since that conversation, we've become an agency partner. Hubspot's tools and methodology are one of the soundest ways for organizations of all sizes to adopt a modern, measurable marketing program – the DNA of Lake One.
We started this year marking a milestone in our partnership with HubSpot – I'm thrilled to announce another milestone in this journey. Full press release follows.
-Ryan
And if you're looking for some help with Hubspot. Feel free to

Minneapolis, Minnesota: Lake One, a digital marketing and business growth firm in Minneapolis, Minnesota, announced today that it has reached a new milestone in it's business growth, reaching Gold Hubspot Agency partner status. HubSpot, a leading CRM, marketing, sales, and customer experience platform, works hand-in-hand with Agency Partners to grow their businesses and their clients businesses with software, services, and support.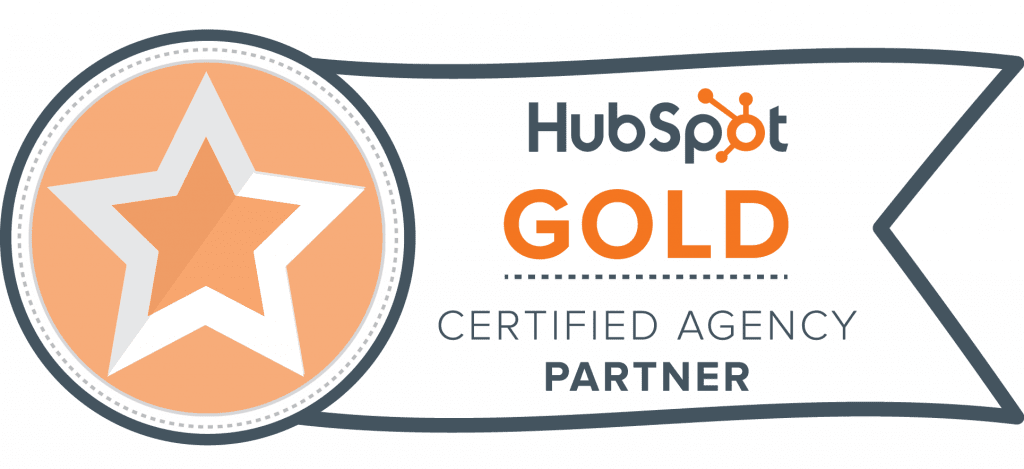 Of the announcement, HubSpot Agency Partner Manager Lindsey Roseman said, "We are thrilled to see Lake One Digital achieve another partner milestone this year. Their savvy, sophisticated, and innovative approach to inbound makes them a company that businesses everywhere can learn from. Watching them transform their Agency with inbound has been a rewarding experience!"
Lake One Founder Ryan Ruud said, "To hit another milestone with our friends at HubSpot this year is incredible. It validates that our clients and our partners are responding to our "right-sized" marketing-technology consulting and our scalable-measurable marketing strategy and execution programs."
Lake One owes its growth to strong client relationships, strategic partnerships throughout the startup and regional business community and a focus on outcomes.
Lake One works with startups, social enterprises and growth driven brands across Minnesota and the U.S.. Lake One counts several regional funded startups among its roster.
In addition to being a HubSpot Partner Lake One also counts Google and Yelp among it's agency credentials.
About Lake One:
Lake One is a Minneapolis, MN based marketing and business growth firm that believes business can pursue both profit and make an impact in the process. They create momentum for changemakers and risk takers working with startups, social enterprises and growth driven brands and SMBs. Leveraging their proprietary Modern Marketing Manifesto and Modern, Measurable Marketing process, they plan, build and manage programs that drive demand, grow revenue and scale operations.
Learn more: https://lakeone.io/
About HubSpot
HubSpot (NYSE: HUBS) is a leading CRM, marketing, sales, and customer experience platform. Since 2006, HubSpot has been on a mission to make the world more inbound. Today, over 37,000 customers in more than 90 countries use HubSpot's award-winning software, services, and support to transform the way they attract, engage, and delight customers. The HubSpot Growth Stack, built on a powerful, free CRM and comprised of the Marketing Hub, Sales Hub, and soon to be released Customer Hub, gives companies all the tools they need to manage the entire customer experience from awareness to advocacy.
HubSpot has been named a top place to work by Glassdoor, Fortune, The Boston Globe, and The Boston Business Journal. The company is headquartered in Cambridge, MA with offices in Dublin, Ireland (EMEA HQ); Singapore; Sydney, Australia; Tokyo, Japan; Berlin, Germany; and Portsmouth, NH.
Learn more at www.hubspot.com
FOR IMMEDIATE RELEASE: July 09, 2018
Media Contact:
Ryan Ruud
Lake One
ryan@lakeone.co