June 18, 2019
B2B Sales Enablement: What it is and the Role Marketing Plays in Making it Happen
Rachael
We often discuss the age-old battle that can go down between sales and marketing. The tale of two disparate teams. Well in case you didn't know, now it's all about alignment. And… enablement.
Sales enablement according to HubSpot, is the technology, processes, and content that empowers sales teams to sell efficiently at a higher velocity. And brace yourself for this one: marketing plays, or should play, a key role in the sales enablement process for B2B companies.
Whether the above sentence has you ready to fall out of your chair or stand up and clap, read on. We'll cover why sales enablement should matter to marketers and their role in B2B sales enablement execution.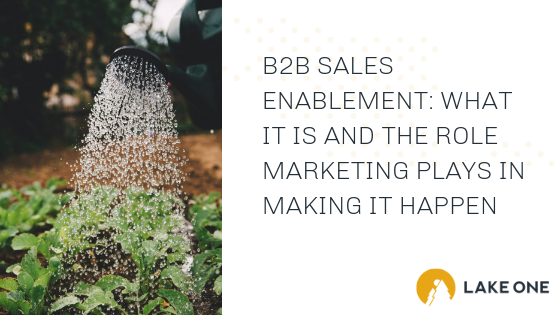 Why Sales Enablement Should Matter to Marketers
Today's modern buyers are different from buyers of old. The sales process is heavily led by the buyers and dictated by the market. Who specializes in the buyer's journey and converting leads to customers alongside sales? Marketing.
A Seismic article quoted Matt Heinz, President of Heinz Marketing, as saying the following on an episode of the Sales Enablement Shift podcast, "If you're in B2B marketing today and you're not thinking every day about sales, what the pipeline looks like, or how close the organization is to hitting the number, then you're not nearly as integrated in strategy – let alone tactics or activities – as you should be." Yaaaasss. ?
We created a guide to make sales and marketing alignment easier. Click here to get it.
This quote really says it all. If the company isn't making money, more than just the sales team will be in hot water. The above just drives home the fact that strategy, goals, alignment, and yes sales, should be driving teams company-wide.
Successful sales are everybody's business, but marketing has the skill set to enable sales to be successful and propel growth.
Marketing's Role in Sales Enablement
Sales enablement is really less about sales and more about serving the buyer through the buyer's journey. It results in an empowered sales team that sells at a higher velocity which ultimately equals happier customers.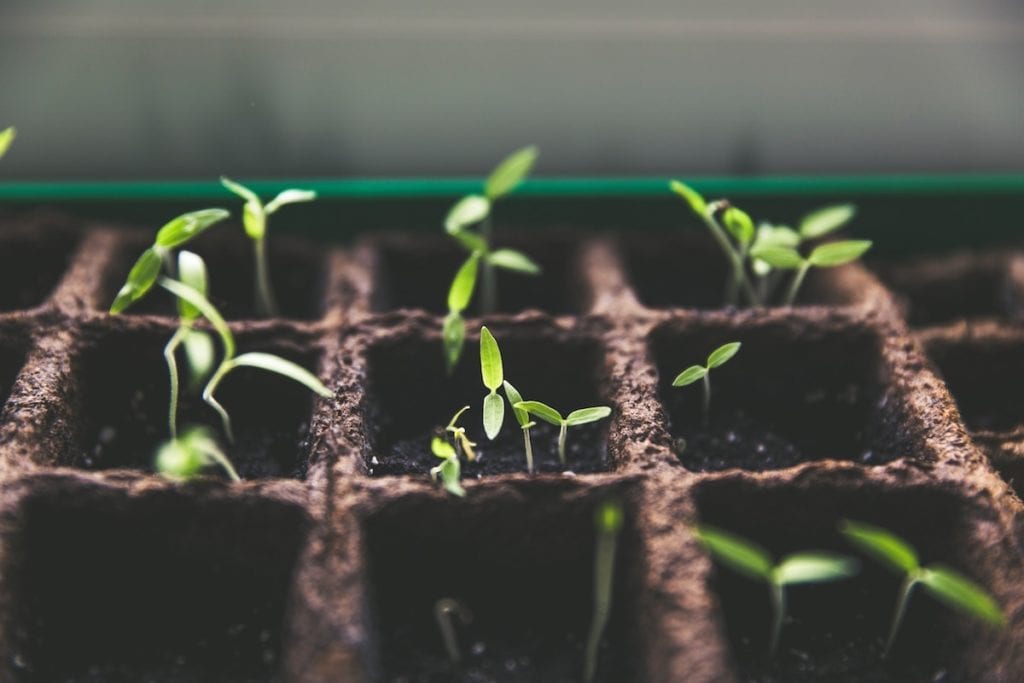 With that being said, there are several ways marketing can move the needle and enable sales.
Lead Qualification
Reporting needs vary from company to company, but one constant is the need to qualify leads. Every B2B company has to have some type of lead qualification process. Marketing's role falls under the Sales and Marketing SLA, but more specifically, the Marketing Qualified Lead (MQL) process. [Read more about SLAs here.]
At a high level, MQLs are leads that are ready to be qualified by the sales team. Once the criteria are set and agreed upon, marketing can help with the implementation and qualification process. When marketing does some of the qualification and heavy lifting up front (digitally of course) it ensures sales are talking to leads that are ready to be talked to. It's a win for everybody including the buyer.
Lead Scoring is a way to put your qualification process into action. Download our guide to learn more.
Content
A major component of sales enablement is arming the sales team with information they can use when selling. Don't let your brain pigeonhole you into a sales deck. Information can range from internal best practices to customer-facing sales sheets. According to the TOPO blog, regardless of the form the information takes, it needs to be easy to consume and reusable across the sales organization.
Content Audit
Speaking of easy to use, have we mentioned content audits? Content audits at Lake One are a living breathing workbook that houses all of the client's content (both internal and external facing). The workbook also notes what part of the buyer's journey that piece of content serves, the location of the document, the persona, if it is a fit for a workflow, etc.
The best part of the document, though, is the collaboration tab where sales can add content ideas. Think repeat buyer questions, a need for a case study, and more. Marketing can pull directly from the tab to help fill the content calendar.
Email Templates & Automated Sequences
Marketing teams should be pros at nurture sequences (if they're not, contact us) and pros at moving buyers through the buyer's journey from a lead to an MQL.
That precise expertise applies to the email template and automated sequences of sales enablement.
How do those differ from marketing based workflows? The email templates and automated sequences can be used pre-marketing qualified lead state or even as a way to qualify MQLs to a sales qualified lead.
Despite the differences, the same basics of sending personalized tailored emails to the buyer still apply. Marketing can leverage their knowledge of lead engagement and automation to enable the sales team.

Key Takeaways
A successful sales team should be everyone's business
Sales enablement is really less about sales and more about serving the buyer through the buyer's journey which leads to an empowered sales team selling at a higher velocity.
Marketing contributes to sales enablement in the following ways:

The definition and implementation of marketing qualified leads.
The creation of content that supports sales and in turn, the buyers.
The creation and implementation of email templates and sequences.